Hurry! Because The Price is Going Up by 200% in...
"WHERE THE MONEY IS ON PERISCOPE AND 
HOW

 TO GET IT..."
From the desk of:  Michael Cheney
Date: Tuesday 27th October 2015
Dear Friend,
Can you hear the rumbling sound?
It's the sound of something incredible happening.
Something big, something loud and...
It.
Changes.
Everything.
They call it Periscope. It's the free live-streaming app from Twitter and it's producing the latest in a long-line of online millionaires in record time.
Look.
Making money has never been so easy, so quick and so fun...
Tony Robbins, Tyra Banks and even Arnold Schwarzenegger Have Already Seized The Profit-Pumping Power of Periscope With Both Hands - Now It's
Your

Turn...
Fact:
15 million people are using Periscope and it's not just celebrities either...
Anyone with a smartphone can hit "Start Broadcast" and instantly be talking to hundreds of new contacts, prospects and customers.
The best part?
It's free.
You can reach more people with your marketing message than ever before and connect with them in much deeper ways too.
With its powerful interaction, live streaming, chat elements and sharing tools you can quickly become a well-paid "celebrity" in your field when your "Scopes" start going viral.
But the sad thing is...
You Can Cash In on the Periscope Gold Rush
Even if You're a Newbie, Technophobe or Introvert...
Some people are scared to take on another new social media platform because they assume it needs a lot of time and a steep learning curve.
Not the case.
You can be live and talking to new prospects within minutes from now - I'll show you how.
Some people are fearful of getting in front of the camera but there's no need to be afraid;
You just follow the simple steps (which we'll come onto in a second) and you're golden. The Periscope community doesn't care what you look like, sound like or how you are in front of camera.
They only care about your content (and you're getting some Copy & Deploy content from me to get you started).
Let me give you a 100,000 volt wake-up call here;
Opportunities this big don't come along every day.
Frankly;
Do You Wish You Bought Shares in Apple
for $0.02 back in 1980?
Like all gold rushes - it's the early adopters who are taking home the biggest hauls.
The trick is here is to shortcut yourself to the money right away.
You need to follow someone who's been there and done it.
Don't struggle on your own.
Don't try to work all this out yourself, alone.
Don't waste weeks trying to "crack the code" if you can get it handed to you on a silver platter.
By Getting In Now You're Joining The Early Adopters Who Are
Raking in the Moolah and Making Out Like Bandits
You want to be armed with bang upto date tactics as if you've already got months' of experience under your belt.
You want to clone someone else's success.
Copy what works.
This is exactly the same approach I took to making money online.
I got started in 1999.
Back then I knew squat (and earned squat as a result).
But since learning from mentors, coaches and leaders the story has been quite different...
Periscope Is Already Accelerating Me Past The $6,925,419.04 I've Made Online Since 2000...
In the first 21 days of joining Periscope I amassed 119,383 hearts (Periscope's measure of "rank" or "popularity") and 701 new followers.
And being a full-time internet marketer gives me an unprecedented advantage over most of the so-called Periscope "experts" out there because...
I'm able to completely immerse myself in the Periscope world.
And this is what you want from your "Periscope Coach".
You want someone who lives and breathes Periscope.
You want someone who's always testing secret new features as one of Periscope's BETA testers.
And you want someone who gives you several live Scopes a day.
Yes. You've guessed it - this is what you get with me.
You're getting to learn directly from someone who masterminds with some of the top Periscopers and marketing minds on the planet.
You will always be one step ahead of the game.
You'll Be Making Money from Periscope in Record Time
With the "How To Scope for Cash" Program
Yes. You are being shortcutted directly to the money here because you're going to discover;
* The #1 best way to set up your Periscope account for maximum exposure right out of the gate. (Most users screw this up and struggle to get new Followers and Viewers.)
* The quick and dirty way to create irresistible content for your broadcasts. (Perfect if you're short on time and don't like thinking or working hard.)
* How to create zinging titles which attract viewers like moths to a flame. (Forget struggling to come up with creative viewer-getting titles for your Broadcasts. This simple method takes away all the effort and works every time.)
* The 3 things you absolutely must do before you go live on Periscope. (99.7% of broadcasters fail miserably at this - learn these secrets to make sure you're not one of them.)
* The little-known hollywood blockbuster method which stuffs your broadcast full of raving fans who love you. (HINT: You don't need any fancy equipment or budget to use this killer method and it will get you tons more viewers to every Broadcast you do.)
You really can be making money with this very, very quickly because you're also going to learn;
* The spine-tingling mistake you must avoid when starting your Broadcast. (This can kill your Broadcast in one fell swoop and must be avoided at all costs. Do this special method instead and you'll have hundreds of adoring Viewers in no time.)
* The never-before-seen secret psychology of Periscope. (Learn these proven behavioral models of Periscope viewers and how you can use them to grow an "army" of super-fans and Followers in days, not months.)
* 5 sure-fire ways to get thousands of hearts in record time. (Even if you're just starting out.)
* How to whip people into a rabid sharing frenzy. (You will quickly find your Broadcasts going viral when you use this simple twist.)
* Why asking for Hearts is the worst thing you could possibly do. (And how to get tens of thousands of hearts easily, ethically and without begging.)
PLUS:-
You'll start dominating on Periscope right away because you're going to discover;
* 7 simple strategies to get floods of followers fast. (Forget following thousands of people and hoping some follow you back. These kick-ass tactics work like crazy and are fast and easy to implement.)
* The #1 worst possible way to end your broadcast. (You're leaving serious money on the table if you do this. Use this alternative and little-known tactic instead to experience exponential growth on Periscope.)
* 4 multiplier strategies to explode your Viewers & Followers as used by some of the world's most famous Periscope celebrities. (These are "ninja" strategies which are easy to activate but get advanced results. There's a reason the Periscope celebrities don't want these secret methods getting out.)
By now you can see you are going to quickly explode your Viewers, Followers, Hearts and PROFIT from Periscope.
But it doesn't stop there because...
I Will Literally Force You To Make Money Whether You Like it Or Not By Giving Your 90 Days of Personal Consultations
Yes. You are getting direct access to me for a full 90-day period (starts the moment you request your first consultation).
You are getting ALL your Periscope questions answered here.
This is unprecedented direct access to me never granted before.
What this means:-
You are getting fast and direct input on your Periscope marketing strategy, Broadcasts, titles and any other Periscope questions you might have.
You just send me over a screenshot of what you need help with or have a question about and I'll give you personal consultancy and fast turnaround to get you moving forward quickly.
This one component alone is worth TEN TIMES the "entry ticket" to the "How To Scope For Cash" Program.
WARNING:
Due to the labor-intensive nature of this service this is extremely time-limited and will likely be pulled down very, very soon. (I can't offer personal consultancy like this to many people!).
Make Money Right Away Using These Lightning Fast
Swipe & Deploy, Cash-Creating Campaigns
These are battle-tested and proven money-makers you just copy and paste directly into Periscope.
You can start making money with these as soon as today and I've done all the heavy lifting for you.
And yes - you can use all of these money methods even if you're a newbie.
You don't needs thousands of followers or some fancy-pants ecommerce website either!
Yes. You'll even discover the secret web sites which will pay you money and how to seamlessly integrate these into your Broadcasts without coming across "salesly" or "pushy".
But heck...
We're not done yet because I'm an "extra value" kinda guy so you're also getting these Exclusive Free Bonuses including...
BONUS #1. Get Your First 1000 Followers Fast
with this Quickstart Video Guide
You will explode onto the Periscope scene with a bang.
Because you're getting to look over my shoulder as I show you exactly what you need to do to go from zero to 1000 Followers, fast.
You literally just watch, copy and deploy.
This really couldn't be any easier.
Followers are the lifeblood of your success on Periscope - the more you have, the more Viewers you will get and the more money you will make. But normally it takes weeks and weeks (if not months) to reach the magic 1000 mark.
Not any more.
Because you're getting the complete step-by-step video guide so you can get to 1000 Followers in days (not months).
BONUS #2. Become an "Overnight" Periscope Celebrity By Using These Secret Gadgets (as Used by The Stars)
Sure.
You can just point your phone and click "Start Broadcast" to get going with Periscope.
This is one of the beauties of this awesome platform.
But if you really want to stand out from the crowd, build a huge army of super-fans and become a wealthy Periscope "celebrity" you're gonna need to "tool up" a little.
This warts and all Dossier shows you exactly what kit you need, where to get it and how to use it.
And don't worry - none of it is technical or super-expensive.
There are even some free recommendations in here.
And of course - it's not essential for you to grab these kit upgrades. It's your call. You can use the money you make from Periscope to reinvest into this equipment a couple of weeks down the line if you want.
And finally, to make sure you really do start making money as fast as humanly possible, you're also getting your hands on...
BONUS #3. Instantly Get Masses of Viewers Using These
47 Killer Swipe and Deploy Scope Titles
Never struggle to write a cool title for your broadcast ever again.
With this handy swipe file you can just copy and paste direct into Periscope and... BAM! Instantly reach hundreds of people desperate to attend your Broadcasts.
You'll never be short of content ideas either because these 47 personally-written Titles give you instant inspiration and guides on what to talk about.
Copy, paste - instant viewers.
You'll love these but...
Before you whip out your credit card let's take a look at...
Here's Why You Need to Invest in This Today...
John Thornhill, Planet SMS

"Nothing Short of Incredible. The Best Periscope Course Online Today."


"I've been watching Michael on Periscope over recent weeks and what he has been taught me is nothing short of incredible. He has also made me realize how important Periscope is to my marketing and how to get the most from it. He is THE goto guy when it comes to Periscope.

While a lot of marketers have jumped on the Periscope bandwagon Michael Cheney is the guy who has truly became the expert on this topic. He has immersed himself into it and added his marketing expertise to come up with the best Periscope course online today." - John Thornhill
Simon Stanley

"I Blew My Record Away Just Now - 127 Live Periscope Viewers Thanks To Your Incredible Top Tips"


"I blew my record away just now and just had 127 live Periscope viewers thanks to your incredible top tips. Replay viewers also interacting. Your strategies are truly invaluable mate thank you for helping people grab this thing by the horns!" - Simon Stanley
Omar Martin, Higher Level Strategies

"Started Seeing Results Already - Michael Cheney is My Periscope Goto Guy"


"As a whole bunch of people jump on the Periscope bandwagon simply to be trendy and keep up with the "Joneses" one man stands apart and his name is Michael Cheney.

Michael has grabbed the scope bull by the horns and he's been riding this sucker since the beginning. His scopes are engaging, they are fun, they are informative, they are nothing shy of BRILLIANT.

I've learned so many clever scope tips from Michael that I've even started seeing results already myself. The secret is out, Michael Cheney is my Periscope goto guy." - Omar Martin
Andy Black

"Learn From Michael (a Periscope Genius) To Give You a Serious Advantage Over Your Competition."


"When a "new" platform appears on the web it opens up new opportunities for marketers and businesses. However, the problem that most of us face is the lack of "quality" training available which results in a lot of "Trial and error" and for the majority of people… a LACK of results.

What I LOVE about Michael Cheney is his ability to absorb himself into these untapped platforms and seemingly become an authority almost overnight.

How do you do that Michael?

I saw Michael's first scope and have been glued to his presence on Periscope ever since. The golden nuggets I have got from each one of his broadcasts have been clever and unique to say the least.

My advice is… Save yourself weeks or even months of "Trial and error" and learn from a Periscope genius like Michael to give you a serious advantage over other "Scopers" and of course YOUR competition."
Dean Holland, Internet Profits

"200 Followers in My First 2 Weeks, and Over 20,000 Hearts - Michael is My Periscope 'Go to Guru'"


"Being fairly new to Periscope I've been trying to learn all I can, without a doubt Michael has been my "go to guru" on the subject.

It's using this training I've been able to get almost 200 followers in my first 2 weeks, and over 20,000 hearts!

I know with this I'm ultimately going to get more traffic (for free!), make more sales and cash and be able to give more value to others to create raving fans in my business.

Thanks Michael for breaking this all down so I could follow it quickly and easily!"
Munir Ahmed

"My Followers Are Growing Faster Than Before and My Hearts Are Building Even Quicker."


"Hey Michael
I Really love all your Periscopes, I have learn't so much from you, my followers are growing faster than before, my hearts are building even quicker. I really would like to Thank You for such great Value.
You are some one I really trust and look up to, everything you teach us is spot on so Thank You Michael."
Ian Howarth

"Important and Valuable - Thanks For All The Golden Nuggets."


"I've learnt: How To Create Titles That Stand Out, How To Make Scopes More Engaging, What Never To Do, How To Improve Your Scopes Rankings and much, much more. I've seen how important and valuable all Michael Cheney's tips on Periscope are and just how many people are getting it all wrong. I'd never have known this if it wasn't for Michael. Thanks for all the Golden Nuggets."
Lee Scott, LeeScottBlog.com

"Awesome Course. Easy To Follow. Get This And Learn From The Best."


"Do you want to stay ahead of the game and start to use Periscope in your business?

Then look no further than this awesome new course. Michael goes into great detail from the start and has made it so easy to follow.

From set up, pre-broadcast, implementing strategies, going live and post-broadcast. Michael guides you every step of the way and has every hint, tip and strategy imaginable to get you started.

So my advice is to get this and learn from the best."
Randy & Si, Mediakettle.com

"No One Compares To Michael Cheney. Grab His Training - Clear, Fun and Results-Orientated."


"There's been a lot of chat and interest with friends about using 'Periscope' to aid our businesses. But how do we learn it and master it so we're not just another 'scope' talking to ourselves and a couple of relatives?

Well the answer to that became VERY APPARENT quickly! We tune into an established expert who is prepared to share everything he knows! And currently we can find no one who even compares to Michael Cheney!

Talk about immersing yourself into a subject or topic! It's obvious he IS the EXPERT that ALL our contacts are going to, and it's soon clear why! We're surprised Michael hasn't bought the company yet...

If anyone asks anything about marketing online with Periscope, We don't bother trying to answer from the knowledge we've picked up. It's far easier to just send them to the source - Go watch Michael's Scopes and grab his training! In our opinion there's no one out there who can teach you more... And do it in such a clear, fun and results orientated way!"
Dave Nicholson

"Awesome stuff! The Number One Person Everybody Should Follow."


"Many people can teach you about using and profiting from Periscope, but few people can make learning FUN, Michael has taken Periscope teaching to another level here.

His scopes are really entertaining and very informative with real life advice that he has personally experienced on his journey with Periscope.

Ever since it was released Michael has been the guy we all go to for the best advice and tips about Periscope, he's totally got this down to a fine art and I personally think he's the number one person that everybody should follow when it comes to Periscope. Awesome stuff Michael!"
The Price is Going Up by 200%  in...
Buy "How To Scope For Cash" Now
30-Day No Quibble, No Questions, No Holds-Barred,
No B.S. 100% Money Back Guarantee
Look.
All you need to do is – this works.
I know it works and all the people who've used this also know it works.
But you might be skeptical and that's perfectly normal. I get that.
So you can come on board, apply the method and judge for yourself.
You can have this cranking and start getting results today.
But I'll go even further than that and give you 30 days to try the whole thing out.
If, for whatever reason, you want your money back just let me know before the 30 days is passed and you'll get a no quibble, no questions asked refund.
Yes.
That's right...
I will give you a complete refund no matter what the reason.
Because that's how confident I am that this will work for you just like it's worked for everyone else who's followed the simple steps.
Everyone who follows the steps get results.
Why?
Because it works. Every time.
It's like painting by numbers. It just doesn't get any easier than this.
YES - I Want To Make Money From Periscope
 YES. I want to dominate on Periscope and get thousands of cash-rich prospects following me in record time.
YES. I am ready to jump on this huge opportunity and start making money with Periscope in the easiest and quickest way humanly possible.
YES. I want you to show me exactly what to do so I can start making money with this as soon as today.
YES. I want to discover the "newbie proof" paint-by-numbers process for cranking out cash from Periscope in a flash.
YES. I want a simple system that works which you are giving me and will make me money when I follow it.
There is no risk whatsoever and I should grab "How To Scope for Cash" RIGHT NOW for just the small, ONE-TIME, ONE-OFF investment of just $97.
I have a FULL 30 Days Money Back Guarantee, and nobody is allowed to ask me anything or try to pitch me something else if I decide to ask for my money back.
Very Limited Time Offer:
Just

$197

$97
Get Access Now: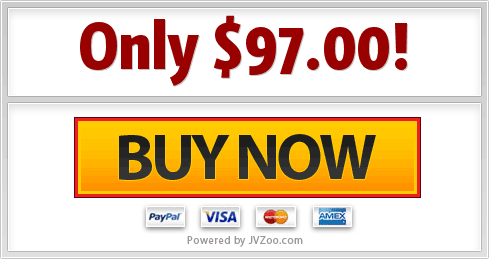 The Price is Going Up by 200% to $197 in...
Either you want to jump on this money train or you don't - it's your call.
All I know is this:-
Millions of dollars will be made be smart marketers on Periscope who get in early, use the right strategy and take action now - will you be one of them?
See you on the "other" side.
P.S. If you're not convinced by now then this isn't right for you and you don't have time to dilly-dally because every second wasted is a second you could be making money on Periscope. (Plus I'm ramping up the price on this very soon.) It's your call...
P.P.S. Oh and one last thing - there are no upsells, cross-sells, upgrades or other sales whatsoever. The small one-time investment gets you everything (including personal consultancy with me for 90 days). 
See you on the inside.
The Price is Going Up by 200% to $197 in...